I occasionally come across consumers who are unable to get past the house that they didn't get.
They can't seem to get it out of their mind. They compare everything else to that one lost opportunity.
Many of them will blame their agent. Sometimes, that may be true, sadly.
But more often than not, it is because: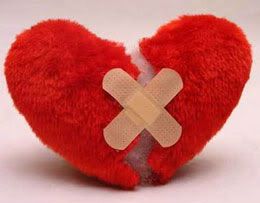 they took too long to decide, and someone else who was able to move fast snagged it
they made an unrealistic offer, thinking the seller was obligated to negotiate
it was a short sale and lost to foreclosure, or
the bank countered at a price they wouldn't pay–even though they loved the house
they were too picky about small stuff
they were not playing for a win-win and the seller rejected their offer outright
they were looking at homes before they were ready, willing and able to buy

I understand disappointment and even heartbreak. And the last thing we ever want is a sad client!
And yeah, some things are just not fair.
But you have no choice except to move on, adjust your expectations and realize that perfect doesn't exist except in a skewed hindsight perception.
You can't even BUILD perfect (although you can come close and it will cost you)
If you see a home that fits 80-90% of your criteria, and you really love it, you can bet that someone out there is also eyeing it too. So take your best shot out of the gate and give a little to get a lot!
What you CAN do that is very empowering is be:
prepared

ready to move in an instant, and

realistic about your choices, budget and the market
I don't like the cliche, "if it's meant to be", either. Even if sometimes it is true.
I feel that more is within our control than outside it.
Part of that control is being willing and able to see clearly what you have to work with!
Still. like a jilted lover whose subsequent choices just never 'measure up' . . .
. . . if you are stuck in the "one that got away" rut . . .
don't be surprised if you end up with nothing.
Because that kind of attitude is a self-fulfilling prophecy that will suspend and disable you.
Shake it off and work with your agent on a game plan.
Otherwise, you might just be lamenting about the 'great agent who got away' too.
Sometimes the most powerful magic is simply a shift in perception.
Let us help you get what you want.